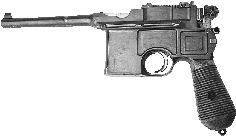 Gun Page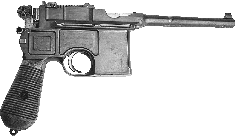 I enjoy target shooting when I have the chance and spare cash for lane rental. My favorit gun to shoot is still the good old Ruger Mark II Caliber .22LR.

I used to organize outings to the local gun range quite frequently when I was an undergard at UCLA...I even got a front page article in the Daily Bruin (UCLA's student newspaper).

These Gun Links ought to privide enough info for the curious.


---
Demesne Homepage
|
Chemistry
|
Firearms
|
Philatelics
|
Politics
|
Sci-Fi
|
Bio
|
Other Stuff
|
Main Home Page

E-Mail Me
Contact the
Web-Minion
if there are any problems